When:
January 30, 2020 @ 7:00 pm – 8:30 pm
2020-01-30T19:00:00-05:00
2020-01-30T20:30:00-05:00
Where:
Markham Public Library
6031 Highway 7 Markham
ON L3P 3A7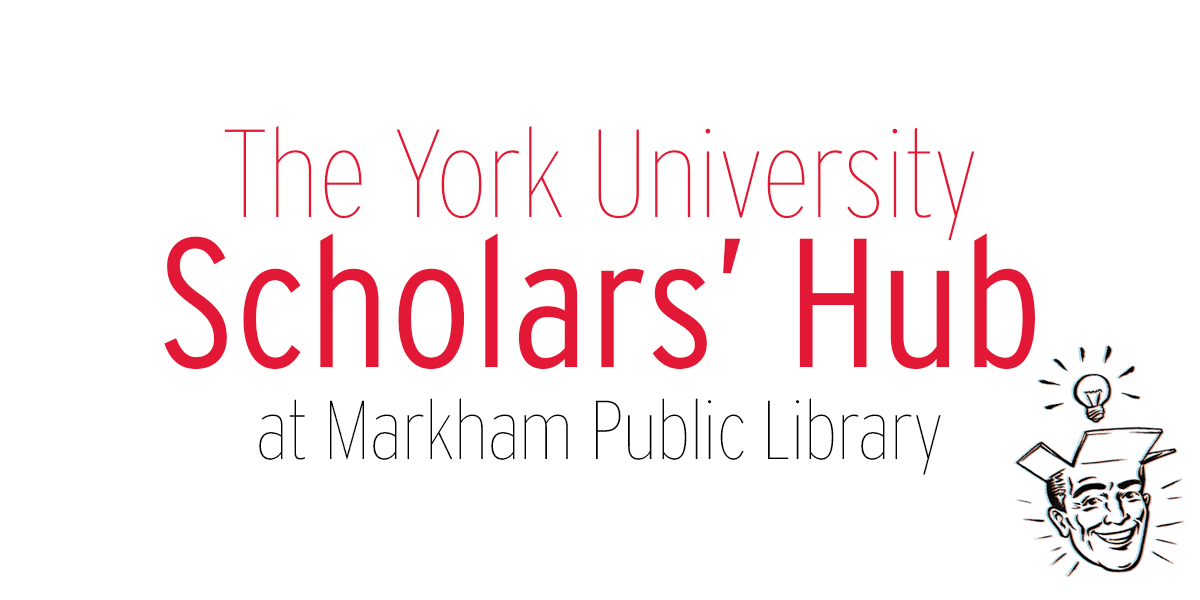 Do you enjoy hearing about the latest thought-provoking research? The Scholars' Hub speaker series features discussions on a broad range of topics, with engaging lectures from some of York's best minds. The Scholars' Hub events are done in partnership with Vaughan Public Libraries, Markham Public Library, and Aurora Public Library. We invite students, alumni and all members of the community to join us.
Every breath you take: the chemistry of air
Dr. Cora Young (Assistant Professor and the Rogers Chair in Chemistry)
Air is usually invisible, so it's easy to assume it's simple. Yet it's composed of a wide diversity of tiny molecules – not merely oxygen – some of which could be harmful and travel great distances. How do we know what's in our air? Professor Cora Young will tell us this and how it influences air quality, climate, and our health.