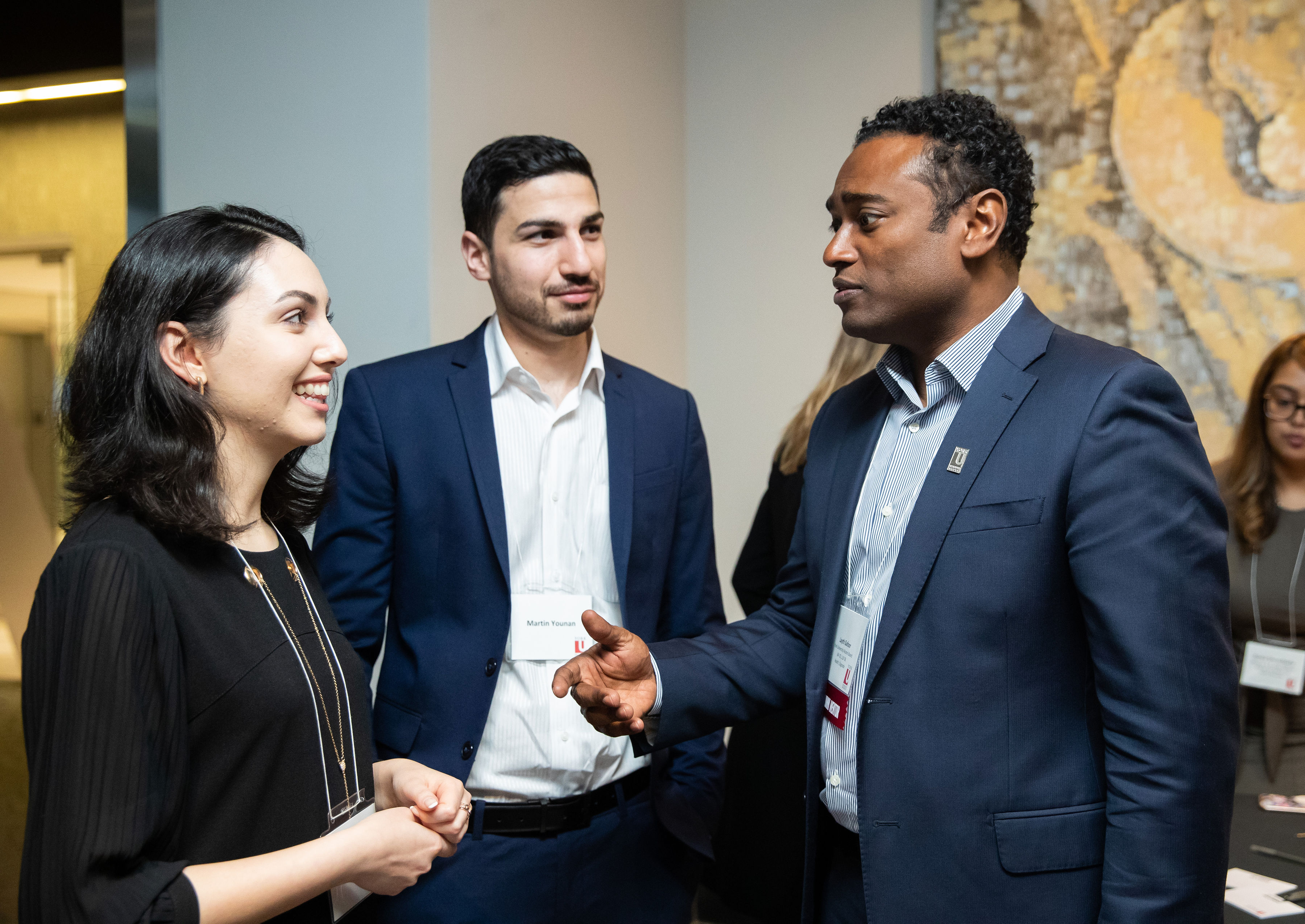 Connecting with York Alumni
Connecting with York Alumni
As a student, you can learn a lot from YorkU alumni – and they can learn from you, too! From alumni sharing career advice and students volunteering as YorkU ambassadors, to shared network-building through GRADitude, volunteering builds bonds between alumni and alumni-to-be.
T.A.S.T.E
The T.A.S.T.E. Mentoring Program provides York Students with an opportunity to talk face to face with a professional about their career related interests. The program pairs York Students with a mentor over one informal meeting during which the mentor shares information about their job, industry, and organization. Students have the opportunity to ask questions and learn more about a role, organization or field of interest.
Ge more information on T.A.S.T.E. 
Our Career Centre is about more than just jobs; it's a place where students and grads can get help with career planning, take workshops, meet employers and yes, find postings for part-time and permanent jobs. Check it out now – it's never too early to start planning for your future!
Student Ambassadors
Our Student Leaders represent different colleges, faculties, the "RED Zone" and the President's Office. They are passionate about York, its programs and community, and love to help others learn about it.
Showcase York's Impact
"[Being an ambassador] was a really great way to explore the aspects of the University that we don't see in the classroom. From research to alumni, to volunteer opportunities, it was so great to see the ways the University makes an impact in the local and global community."
— 2018-2019 President's Ambassador
Student and Alumni GRADitude
You can network and build relationships with inspiring alumni well before graduation. Our GRADitude program introduces undergrads to accomplished alumni scholars, athletes and others who can mentor and encourage you. Join GRADitude today and meet us at socials, networking and campus-wide events, experiential activities and volunteering programs where you will socialize and work side-by-side with York's highly accomplished alumni.