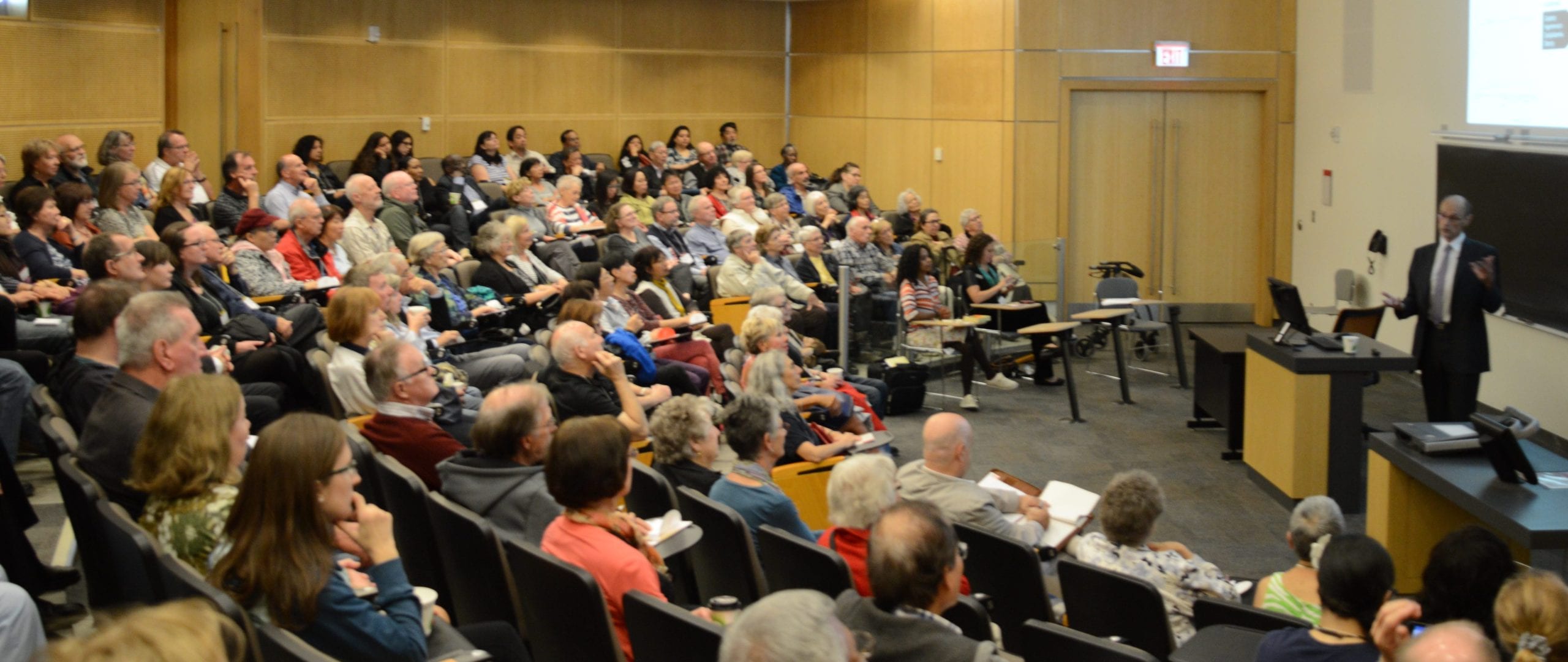 Saturday, February 29, 2020
Please join us for The York Circle Lecture and Lunch on Saturday, February 29 from 9am to 1pm in the Life Sciences Building at the Keele Campus.
Hear from four of York's leading faculty members on a wide range of interesting topics that speak to some of the key themes that define York University.
Complimentary coffee, light snacks and lunch will be provided.
EVENT SCHEDULE
Registration, Coffee and Light Snacks: 9am - 9:45am
First Session (10am-11am)
Speaker: Dr. Jane Goodyer - Professor and Dean of Lassonde School of Engineering
1A - The Global Engineer: Re-imagining Engineering to Tackle Today's Challenges
Speaker: Dr. Andrea A. Davis - Associate Professor in Black Cultures of the Americas, Founder of the Black Canadian Studies Certificate, and Chair of the Department of Humanities
1B - Urban Gentrification: White Futures, Black Dystopias
Second Session (11:20am-12:20pm)
Speaker: Dr. Carl E. James - Jean Augustine Chair in Education, Community and Diaspora and Professor, the Faculty of Education
2A - "What the . . . are you going to do with Sociology?" Identity, Community and Professional Life
Speaker: Dr. Rui Wang - Interim Vice-President Research and Innovation, York University
2B - The Science Behind "Farting Gas"
Complimentary lunch: 12:30-1pm
Event Ends: 1pm
Register by using the button below; we'll send you a reminder closer to the event date.
This edition of The York Circle Lecture and Lunch Series will take place on York University's Keele campus in the Life Sciences Building .  For directions by car or public transit, visit http://maps.info.yorku.ca/driving-directions and click on the appropriate heading.  If you plan to drive, you will be required to pay for parking.  Parking is available on a first-come, first-served basis. The closest public parking lots are:
Arboretum parking garage #80 on the map ($7.00 Flat Rate). Pull a ticket from the machine upon entry and pay at the pay station when leaving. Machine accepts cash, coins and credit cards.
Thompson Road 'Pay and Display' parking lot #79 on the map ($7.00 Flat Rate). You are required to purchase a ticket from the 'Pay and Display' machine in the lot and place it on the driver's side of the dash. Machine accepts coins and credit cards only.