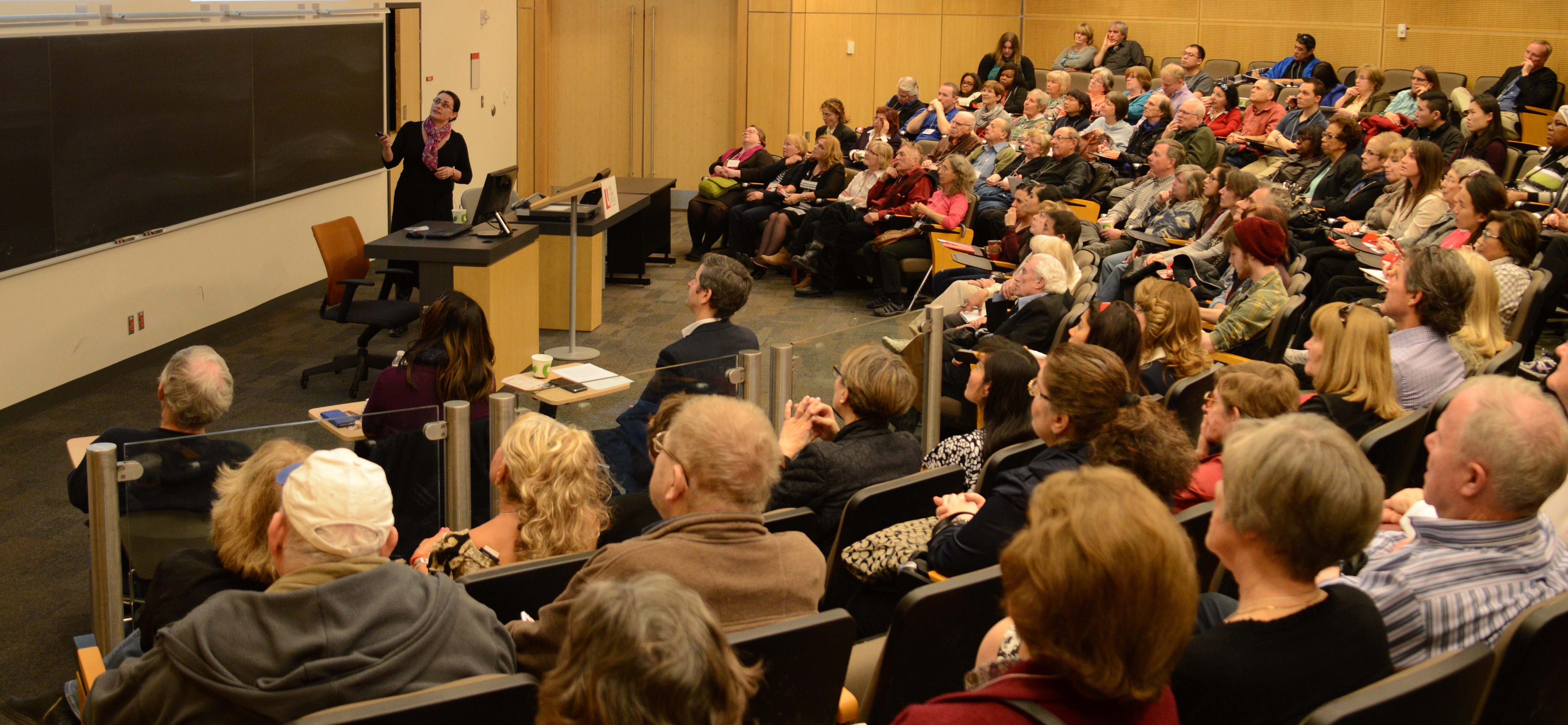 The York Circle Lecture and Lunch Series
York Circle: A Gathering of Minds
The York Circle Lecture and Lunch Series is a relaxed gathering that showcases the latest and most exciting research from York's leading professors. These free presentations are offered four times each year to York Alumni and friends and neighbours of the University.
Coffee, tea and light snacks will be served during morning registration, and the complimentary lunch includes meat, vegetarian and vegan options.
Membership is free, but space is limited at each presentation to registered members and their guests who have RSVP'd in advance.
Upcoming Sessions:
May 2, 2020 - Info and registration coming soon
Ideas for Life, Living and the World Around Us
Since 2009, York Circle has showcased the ideas and research being generated by York University's community. Topics come from every faculty and have included discussions around gender issues, brain function, mental health, international aid, sports injuries, financial policy and many more evolving subjects. Learn more about our past lectures and the distinguished speakers who presented them, and then sign up to hear about our upcoming presentations.
Join The York Circle
Membership is free! Once you've joined, we'll invite you to each event where you can:
network in a relaxed environment
learn about current research on key topics from York's professors
meet like-minded people who love to learn
Please note: Current students and faculty of York are not eligible to join The York Circle but can attend as a guest of a registered member.
For more information on The York Circle, call us at (416) 650-8159 or email us at yorkcircle@yorku.ca.