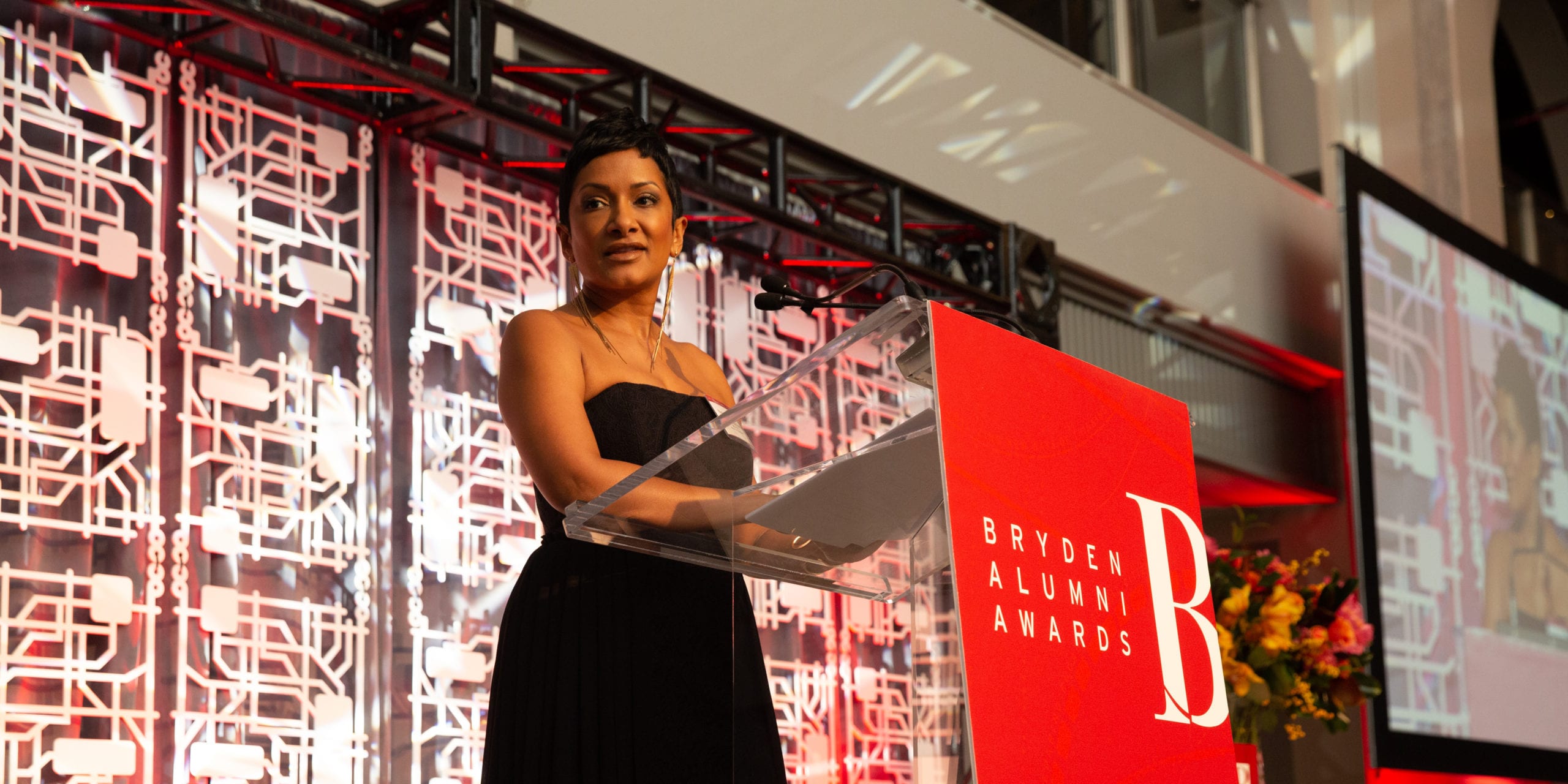 Bryden: 2020 nomination submissions due Feb. 28
The Bryden Alumni Awards, One of York University's Premier Events
Each November, we hold a gala to celebrate The Bryden Alumni Awards, which are presented to alumni who have made remarkable contributions to their fields, their communities and to York. These honours are inspired by Bruce Bryden's exceptional history, and each year's recipients reflect the highest levels of service and impact. Award recipients can be nominated by anyone in the community.
Bryden Alumni Awards Categories and Nominations
Bryden Awards recipients are changing the world for the better – going above and beyond to help improve others' lives.
Know someone you'd like to nominate for a Bryden Alumni Award? Now accepting nominations for the 2020 Bryden Alumni Awards. Submissions due February 28, 2020.
Please contact Nicole Light, Senior Alumni Engagement Officer, at nlight@yorku.ca or call 416-650-8159 or 1-866-876-2228.
| | |
| --- | --- |
| AWARD | DESCRIPTION |
| Outstanding Contribution | A graduate who has made significant contribution to the advancement of York and its students through exceptional service, commitment and/or philanthropic contributions. This award can be given to recognize someone who has been engaged at York for many years but also to an alum who has made a major impact in a short period of time. |
| Outstanding Achievement | A graduate who has achieved distinction in their field and whose integrity and ability inspire alumni, faculty, staff and students. This award is intended to recognize significant achievement and should focus on mid to late-career success. |
| Tentanda Via | A graduate who has demonstrated innovative, unconventional and daring leadership and success, reflecting the University's motto – "The Way Must Be Tried". This award can be given to recognize success at any point in the winner's career, and would normally focus on mid to late-career achievements. |
| One to Watch | A graduate who has made significant impact in their field and/or community within 15 years of a bachelor's degree or 10 years of a professional/graduate degree. |
Remembering Bruce Bryden, an Outstanding York Leader
Bruce Bryden was an exceptionally committed and influential leader at York University for many years. He was a member of our first undergraduate class, was the founding president of the York University Alumni Association (now the York University Alumni Board/YUAB) and was a member of the York University Board of Governors.
The Bryden Alumni Awards recognize and honour his vision, exemplary leadership and extraordinary achievements.
Jul
22
Wed
Personality and Career Choice (Career Centre)

@ Zoom
Jul 22 @ 2:00 pm – 3:00 pm
** PLEASE NOTE THIS WILL BE AN ONLINE WEBINAR ** Are you wondering how your personality type may influence your career choices? This webinar will provide you with an introduction to the Myers Briggs Type Indicator (MBTI), one of the most widely used assessment tools, and you will discover how learning about your personality type can help guide you with your career decision making.
Jul
30
Thu
On the Job Success (Career Centre)

@ Zoom
Jul 30 @ 10:30 am – 12:00 pm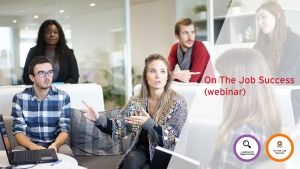 ** PLEASE NOTE THIS WILL BE AN ONLINE WEBINAR **
Learn how to create great first impressions and what to expect the first few days on the job, how to increase your chances of workplace success, how to communicate assertively and handle difficult situations effectively.
Jul
31
Fri
Career Corner: Ask the Pros (Career Supports & COVID-19)

@ Zoom
Jul 31 @ 1:00 pm – 2:30 pm

Today's topic is Career Supports & COVID-19!
Do you have questions on the available career resources during COVID-19? Join one of our in-house career professionals virtually in a group setting to answer your queries to find the right remote York supports, services, and resources to help you with your career journey during these unprecedented times.
Join us in the Career Corner: Ask the Pros on Zoom: 
Meeting password: Access the meeting id and password from the Career Centre's welcome page or your student/newgrad dashboard on Experience York 
No registration required. Career Corner gives you an opportunity to connect with Career Professionals virtually. Chat with our in-house experts in a group setting to answer your general career questions or find the right services and resources to help you with your career journey.
Zoom Meeting Etiquette
When using Zoom, to ensure everyone's privacy, security, and a great experience, we are asking all meeting participants to adhere to the following:
No participant should record, photograph, or screenshot the zoom meetings.
Find a quiet space, free from distractions and present yourself in a professional manner. Be patient and listen to instructions from the host. If you didn't get a chance to interact, please join the next available session.
You may turn off your camera for privacy reasons.
This service is exclusive to York University's current students and new graduates and the link should not be shared for any other purposes.
Upon entering the meeting, be sure to mute your microphone. Our goal is to interact with each of you, so we will welcome and instruct you when it is time to unmute your microphone in order to avoid any interruptions or unexpected external noises.