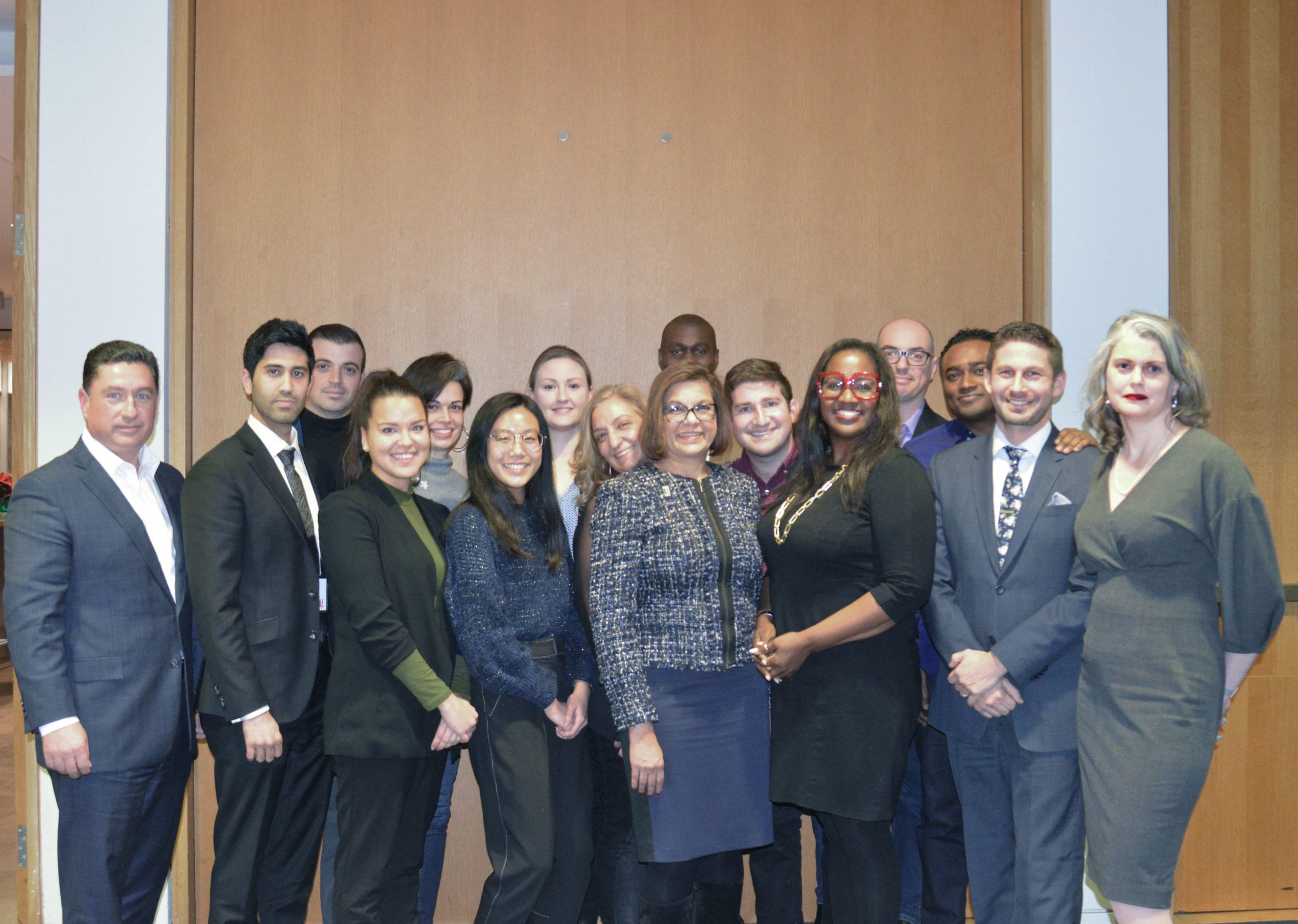 The York University Alumni Board – Engaging, Connecting, Leading
Alumni Leadership
"Here at York, we have a global network of engaged, enthusiastic alumni. And as some of our most valuable community members, we want them to participate in and help shape our future."
-- Julie Lafford, Executive Director, Alumni Engagement
The YUAB:
Working Together to Build the Future
The York University Alumni Board (YUAB) consults with the University's president and University Advancement on a range of issues, ideas and plans. We provide strategic advice, counsel, philanthropic engagement and network-building to enhance York's reputation, encourage giving, and increase student engagement.
Questions? Contact Nicole Light at nlight@yorku.ca or 416-736-2100 ext. 44101.
Current YUAB Members
The YUAB has up to eighteen members with diverse backgrounds and careers. Members have one or two-year terms, and we meet up to four times per year and participate in subcommittees.
Krystal Abotossaway (BHRM '13)
Member, Networks Committee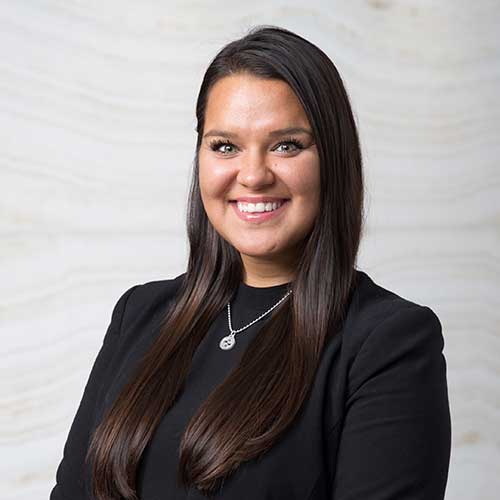 Krystal Abotossaway is a proud member of Aundeck Omni-Kanging First Nations and Chippewas of Rama First Nations. She serves as President of the Aboriginal Professional Association of Canada (APAC) — a membership-based and leadership-focused organization that connects, supports, and promotes outstanding leadership within the Aboriginal Professional Community. Krystal is also involved in diversity programs at TD to recruit and retain top talent enterprise-wide.
Francesca Accinelli (BFA '92)
Chair, October 2017 to Present
Francesca Accinelli began her career as a cultural administrator in theatre before eventually moving into television production. She has spent the last 15 years working with producers of film, television and digital media. For the past nine years, she has held progressively senior roles for Telefilm Canada — a federal cultural agency dedicated to developing and promoting the Canadian audiovisual industry. Currently, Francesca serves as Telefilm's Director of Communications and National Promotions. Prior to this, she held numerous roles including Director, CMF Program Administration, English market and Deputy Director, Television Business Unit, English Market.
During her time at York, Francesca was a recipient of the Murray Ross Scholarship and was involved with Vanier College Productions. Prior to being a student, she spent significant time at York attending the York Youth Connection Day Camp. Today, she still misses running up the old Ross building ramp.
Ali Badruddin (BBA '09)
Vice Chair, Networks Committee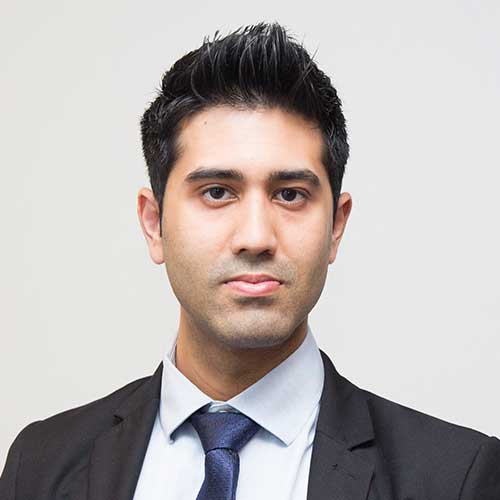 After serving for four years on the Networks Committee, the YUAB is pleased to welcome Ali Badruddin as a board member.
Ali brings a wealth of experience in student engagement and strategic planning. Since 2015, he has worked as a Management Consultant with StrategyCorp. Prior to this, Ali was an entrepreneur who built his own independent consulting practice. His projects included working with C-level executives in the financial, travel, and public sector; assisting them with developing global strategy, business model transformation, and company-wide cost reduction. Ali graduated from York in 2009 with a Bachelor of Business Administration from the Schulich School of Business, where he served as Vice President of the Student Government, board member of the Faculty Council, and founder of Schulich's premier student think tank.
Jonathan Clodman (BA '19, BEd '19)
Student Representative
Jonathan Clodman is an Elementary Teacher in the Toronto District School Board. His work with children and youth extends through a variety of classroom, camp, and community experiences, including the boards of two community-based children's non-profits.
An alumnus of York's Psychology and Education programs, Jonathan spent much of his first two degrees as a proud President's Ambassador, Health Ambassador, Student Senator, and President of the Faculty of Education Students' Association. He was awarded the Cornerstone Leadership in Action Award and the Faculty of Education Award for Community Work.
Now pursuing a Master of Education, Jonathan serves as a YUAB student representative, the founding chair of the Education Alumni Network, and the graduate student representative on the Faculty of Education Council and governance committees.
Completing his third York degree, Jonathan can be heard joking about how York just can't seem to get rid of him.
Michelle Dagnino (BA '02, MA '03, LLB '06)
Chair, Networks Committee
Michelle Dagnino is a social entrepreneur, lawyer, public speaker and expert on youth engagement, generational change, and human services design for populations facing multiple and/or complex barriers.
Michelle is currently the Executive Director of the Jane/Finch Community and Family Centre, a social services agency in West Toronto, dedicated to supporting the local community through service delivery and resident capacity-building. The Jane/Finch Centre has undergone a three-year strategic transformation leading to a targeted focus of moving the over 15,000 residents we serve annually out of poverty. Through an ongoing process of human-centred service design throughout our program areas, the Jane/Finch Centre is demonstrating impact to provide people the skills and opportunity to improve their economic and social mobility. Prior to this, Michelle held positions as the Canada Director for Ashoka's Youth Venture, Executive Director of Youth Action Network, and was in private practice with one of Canada's leading labour and human rights law firms.
Michelle is the recipient of the YWCA Young Woman of Distinction award, and was named by The Globe and Mail and the Women's Executive Network as one of Canada's Top 100: Most Powerful Women. The Toronto Star called her "a woman to buoy the soul", and Maclean's magazine named her one of Canada's top 30 under 30. Michelle works with Lura Consulting as a Senior Engagement Consultant on neighborhood impact and strategic change initiatives.
Michael Eubanks (BA '93)
Member, Nominations and Governance Committee; Scholarship and Awards Committee
Michael Eubanks is the Senior Vice President and Chief Information Officer of the LCBO, and has more than 25 years of entrepreneurial and technology experience. Michael's extensive experience also includes past positions as the President of Smart Toronto and Vice President of Information Technology E-commerce and Operations at the Retail Council of Canada. He is currently a member of the Board of Governors for North Toronto Soccer Club, The Canadian Club of Toronto, and the Impakt Corporation.
Monika Federau (BA '86)
Vice Chair, Nominations and Governance Committee
Monika Federau is the Chief Strategy Officer for Intact Financial Corporation where she leads the development of corporate strategies, and oversees branding, government relations and communications.
She joined Intact in 2010 as Senior Vice President, Marketing responsible for national advertising, communication and sponsorship strategies, as well as research and digital initiatives. Prior to Intact, Ms. Federau lived in Hong Kong working for a global life insurer where she was responsible for developing and executing strategies to enhance the company's brand throughout Asia.
Monika serves on the Board of the Toronto Financial Services Alliance as well as on the Board of the Interactive Advertising Bureau of Canada.
Ron Ferguson (B.Sc. '89)
Member, Scholarships and Awards Committee; Member, Nominations and Governance Committee
Ron Ferguson is a partner practicing in Stikeman Elliott's Toronto and New York offices. Mr. Ferguson has a diversified corporate practice focusing on cross-border private and public M&A, private equity investments (including PIPE's), corporate finance, corporate restructuring and banking. He is recognized by Chambers Canada 2017 as a Band 1 ranked lawyer in Private Equity: Buyouts & Venture Capital Investments, with clients noting he is an "exceedingly effective lawyer who can really understand what we are trying to accomplish – he can overcome issues that could potentially derail a complicated deal." He has also been recognized in The Canadian Legal Lexpert Directory 2016 as a repeatedly recommended lawyer in the areas of Corporate Commercial Law, Corporate Mid-Market, Mergers & Acquisitions, and Private Equity. He was named by Lexpert as one of the Top 40 Lawyers under 40 in 2006. Mr. Ferguson serves on the Toronto office's Management Committee.
Mr. Ferguson taught advanced corporate law at Queen's University and is a member of the Canadian Bar Association. He is on the Board of the Special Olympics Festival, the Juvenile Diabetes Research Foundation Charity Golf Committee and the Chairman of the York Football Alumni Association. Mr. Ferguson is also a member of the Law Society of Upper Canada.
Layth Gafoor (BA '02, LLB '06)
Chair, Nominations and Governance Committee
As managing partner of Lucentem Sports & Entertainment Law, Gafoor's practice involves representing and advising athletes, artists, management personnel, coaches and organizations in business and legal matters. His practice also encompasses providing legal advice and representation to clients in the music, film and television industries. Gafoor also manages the firm's crisis management group, which provides direct crisis communication, support and trial advocacy for high profile individuals and corporations facing criminal and regulatory charges throughout Canada.
Gafoor has become a leading television and print media commentator on sport and entertainment law matters. He is often called upon by various media sources to discuss international legal issues within sport, as well as provide analysis from a Canadian perspective. Gafoor is a source that international organizations turn to when Canadian sport and entertainment expertise is required.
Gafoor regularly lectures at universities and industry conferences throughout the world in the areas of comparative Canadian/American sport & entertainment jurisprudence. Gafoor was recently appointed to the board of directors for the sports lawyers association (SLA).
Shamshad Madhok (BAS '89)
Member, Nominations and Governance Committee; Member, Networks Committee
Shamshad (Sham) Madhok is a senior executive and respected C-suite advisor with a unique blend of experience forged from working in multi-stakeholder and complex Board environments in infrastructure, governance, business transformation and risk. She is a former Associate Partner and the national Deals Risk & Quality Leader with PwC, a global professional services firm. Sham had leadership and risk oversight of all Deals services including infrastructure and project finance, valuations, insolvency, restructuring, forensic services, corporate finance and due diligence, together with enterprise matters such as media, digital transformation, talent and strategy. She also had risk oversight of the Caribbean firm.
Prior to her risk role, Sham led PwC's Federal Government infrastructure and complex procurement practice, the Ontario PPP practice and the healthcare PPP practice. She has more than 25 years of national and international experience delivering and financing large-scale capital projects and business transformation.
Sham is the Vice Chair and member of the Governance Committee of the York University Alumni Board, a former Governor of the North York General Hospital Board and the Canadian Hearing Society, Toronto Chapter. She is a Chartered Accountant, holds the Chartered Financial Analyst designation, and is a graduate of the Women's Leadership Forum at Harvard Business School.
Ross McMillan (BA '01)
Member, Nominations and Governance Committee
Ross is a proud York alumnus who supports the current generation of Lions as the Director of Student Community & Leadership Development. Leading one of Canada's largest central student affairs units, Ross has dedicated his professional life to supporting student engagement and success. Along with mentoring student leaders and new staff, he also serves as a Fellow of McLaughlin College and as a Board Member on the York University Student Centre Board of Directors.
In recognition of his work, Ross has received numerous university and professional association awards.
Paul Nguyen (BA '04)
Vice Chair, Scholarships and Awards Committee
Paul Nguyen is an award-winning activist and filmmaker from Toronto's Jane-Finch area. In 2004, he created Jane-Finch.com to change negative stereotypes about his community.
He is a public speaker and media commentator on race, crime and youth issues.
Paul is a recipient of the Paul Yuzyk Award for Multiculturalism, William P. Hubbard Award for Race Relations, Heritage Toronto Award, Canadian Ethnic Media Association Award, National Ethnic Press Award and the Ontario Medal for Good Citizenship.
In 2012, Paul was presented the Queen Elizabeth II Diamond Jubilee Medal by the Governor General and Prime Minister at Rideau Hall for 'fighting stereotypes and acting as a role model and mentor for at-risk youth'. He is recognized as 1 of 25 Notable Canadians of Asian heritage by the Government of Canada.
Nadine Spencer (BA '94, BA '04)
Member, Networks Committee
Nadine Spencer is the CEO of BrandEQ Group Inc, a global marketing and communications agency that specializes in brand development and market growth strategies. She also serves as President of the Black Businesses and Professional Association (BPPA)—a non-profit, charitable organization that addresses equity and opportunity for the Black community in business, employment, education, and economic development. She has over twenty-five years of experience in marketing and brand management. She has also held senior positions in several organizations, including Director and Producer of The Delicious Food Show by Food Network.
Daniel Steinfeld (BBA '04)
Member, Networks Committee
The ex-chief financial officer and vice president of sales for the Toronto Argonauts Football Club, Steinfeld currently operates Grasp Consulting, a strategic consulting firm dealing with business expansions and modeling projects spanning three continents. Steinfeld is a chartered accountant and has made a career out of relationship building and using a unique background to serve clients and colleagues at the highest level. Steinfeld is also a licensed realtor and is practices real estate in the Greater Toronto Area.
Outside of his professional life, Steinfeld mentors young professionals, speaks at conferences and teaches in several business settings. In addition to his role on the YUAA Board, Steinfeld sits as a senator on York University's Senate. He also advises several university organizations on budgeting, responsible management and sponsorship.
Daniel lives in Woodbridge, Ontario, and is married as well as father to four future York alumni.
Steve Watt (BA '06)
Member, Networks Committee
Steve Watt is a self-employed marketing advisor. He helps B2B technology companies plan, implement, and optimize sophisticated account-based marketing capabilities. Previously he led marketing teams at several software and internet companies.
While at LinkedIn, he spoke regularly at universities and colleges across Canada, teaching students how to build their personal brand and effectively network their way toward their dream job.
He has a BA in Philosophy from York University, and an MBA from the Rotman School of Management at University of Toronto.
Winnie Yu (BSc '19)
Member, Networks Committee; Student Representative
We are pleased to welcome Winnie Yu as our student representative on the YUAB. Winnie is a Kinesiology and Health Sciences student completing her specialized Honours Bachelor of Science degree. She is the founder of a charity organization, club peer mentor, health ambassador, student researcher and former peer mentor coordinator. Her interest in health empowerment and breast cancer awareness led her to establish the Breast Cancer Awareness Association at York, which is affiliated with the Canadian Cancer Society and focuses on educating students and fundraising for cancer research. She is also a recipient of the Robert Tiffin Student Leadership Award for her involvement and commitment to the York community. In her spare time, she can be seen volunteering in hospitals, baking cookies for charity, or reading a book.