York U Alumni and Friends:
Meet, stay connected and get involved.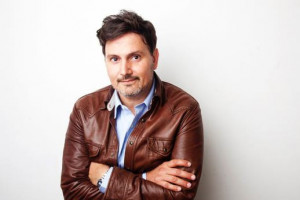 Franco Boni is an award-winning arts and community builder, and along with theatre students Cat Brown and Jade Silman, we recently caught up with Franco to talk about his career in theatre.
Read More
Alokananda Dasgupta, a leading global contemporary music composer located in Mumbai, talks about her experience at York and her career to date.
Read More
Your Relationship with York is Lifelong
Your connection to York University lasts well beyond graduation. As you build your life, we are a partner and resource for you, with ongoing career, academic and personal opportunities that are automatically yours. Stay connected through social events, community activities and the York University Magazine, and don't forget to let us know what you've been up to!